Making MOOCH - day 7 Policies Suck
Posted on
Paul and I worked for big companies for most of our careers – and sadly, policies and procedures are a big part of making operations like that work. When we're shopping there's nothing more frustrating than meeting a 'company policy' that just doesn't make sense, or that is in no way designed to make the customer experience easier or better.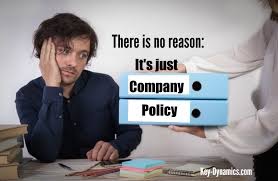 Obviously, there are some routines and processes that it totally makes sense for us to follow, but we have just one policy in relation to making our customers happy – and that is, if it is in our power to do something that makes our customers happy, we'll do it. Simples. So if you're ever in MOOCH and you just can't decide if your purchase is the right thing – don't worry, as long as you haven't used it, we'll refund or exchange it. No quibble, no making you feel bad about it, no problem. And if you want something special that we don't sel, if we can get it for you, we will. We always want our customers to be delighted with their moochy goodies.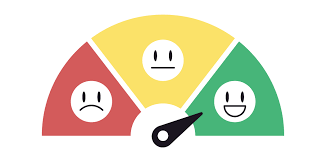 Now, not all policies suck… we have a few that are 100% designed with our customers' in mind: First of all, we have a 'fair pricing' policy. This is especially important when dealing with our local suppliers. If you've visited MOOCH, you'll know that space is tight, so when we're choosing products we need to be sure to choose the right ones (a) products that our customers will love and (b) products that support our business and will help us to thrive. We will never overprice products, and where there is an established price, that's the very most you'll pay for it. Paul is also an excellent buyer, and where he can get a deal or special price on products, we always pass any saving on to our customers. Every day we get feedback from customers about how our prices are, and while it's not usually the main consideration, we believe firmly that not being greedy is, and will continue to be, a big part of our future success.
Our other big policy is that we will always bring new products in – we try to make sure that we have new products every single week, sometimes it's just one or two new little bits, sometimes (like last week) it's two or three completely new ranges. They say that variety is the spice of life … it certainly keeps us busy!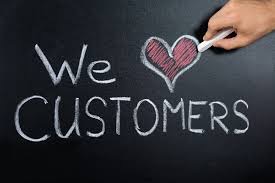 TOP TIPS:
Rules are no fun – but having a great team who have the skills to make good decisions is essential. If you're making a decision that is in the best interests of the customer, and it doesn't fundamentally damage the business, do it

If you're going to make a policy – make it positive – if you're making a policy to deal with a negative scenario there is probably a better way to deal with that

Ban the phrase 'I'm sorry, it's company policy' from your business's vocabulary. Hiding behind policies sucks – if you can't explain something logically, it's probably not the right thing to do

Make 'do the right thing' part of your every day. If you follow that, you won't go wrong