Making MOOCH - day 5 Our Manor
Posted on
When we started looking for a shop, there was only one location that we had in mind. St Giles Street is a fabulous spot in Northampton, brimming with wonderful boutique style independent shops. We know the location very well, and having spent lots of time (and money!) in the shops, we knew we had something to add to the street's offering.
There were six key factors that influenced our choice of location:
Style – when we were creating MOOCH in our mind's eye, we always had something classic, stylish and unique. St Giles Street absolutely embodies that style, and when we chose to open in 33 St Giles Street the wonderful style of the business was perfect for us.

Competitive landscape – St Giles Street had already become a fabulous spot for independent retailers, and is definitely a destination for discerning customers looking for the perfect gift, whether that be something for the kitchen, jewellery or fashion. When we were creating our range we were careful not to simply duplicate what was already on offer. Someone told me once "fish where the fish are" and we know customers visit locations where there is choice. We felt that we could add to the choice on offer on St Giles Street, and hopefully to increase its attractiveness as a shopping destination.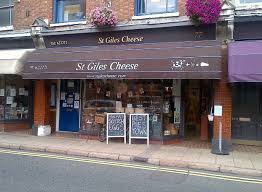 Parking & accessibility - parking is a bit of a hot topic in Northampton, however there is meter parking all around St Giles Street, and several multi-storey car parks around the town.

Footfall – although St Giles Street is a secondary location, it has a lot of great cafes, restaurants and shops that attract a steady flow of people seven days a week. There are also a few big employers for whom the street is the ideal spot for a bit of lunchtime shopping.

Demographic – there are a number of mid-range and upmarket independent shops and businesses on St Giles Street, and the profile of the customers was perfect for the style and range of products we had in mind. We work hard to make sure we have a good range of products with something for every budget.
Image – St Giles Street is well known around Northampton and beyond as a hot spot for independent businesses. In fact, it won Britain's Best High Street in 2015 due to its style and range of quality indies. And St Giles Street also has a long history of being a great place to shop… so that was the only place we wanted to be for our first shop.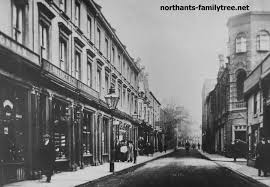 TOP TIPS:
Know your location, research it carefully, speak to other businesses to find out everything about it

Visit the location every day of the week, and observe the customer flow

Look at the other businesses – what they do, who their customers are, when they're busy, this will help when pitching your products at the right level

Fish where the fish are … competition is healthy, but people want choice – don't do exactly the same thing as everyone else