Making MOOCH - day 3 How Did We Get Here?
Posted on
In 2011, after 18 years with Dixons, I made the decision to start up my own business, offering strategic communication support to large businesses on a consultancy business. It gave me the much longed for flexibility into my life, and I managed to achieve a pretty good work/life blend. The only issue was that Paul was still plugging away in a full-time role in Dixons, and although I had the flexibility to work fewer hours, there was no point having lots of time off on my own. By 2016 we were both working in London, working 60/70 hours a week, and staying away from home for up to four or five nights a week. At one point we almost bought a flat in London to make it easier to work long hours there (which was madness as it was the size of a shoebox and cost a fortune!).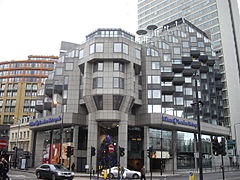 The other thing that happened was that Dixons relocated to Acton, which meant that Paul either had to commute for 3 hours a day, or stay in London.
In January 2016, we were given a very sudden reminder about how precious every moment is when a close friend died suddenly at the age of 38. It came as a huge shock, and just weeks before he'd died I remembered him giving me a bit of a pep talk about living life to the full, and not letting work dominate life. In the months that followed, both Paul and I started to talk about working up a plan that meant we could create a life where we could work, together. Paul gave Dixons notice, and I confirmed the end of my contract.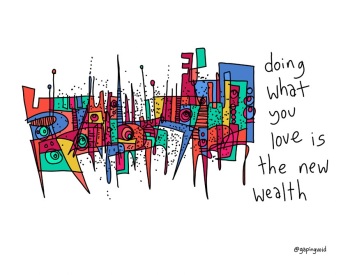 On 4thJune we started our new life. The very first thing we did was go on holiday. For three months! #100daysofsummer We got in the car, drove to the Eurotunnel, and spent the following weeks driving around France, Belgium and Spain – right down to Gibraltar.
When we got back, we decided not to jump straight back in to consultancy and take a few more months off, but after a few weeks we got 'the itch'. Then one evening, we started to talk about setting an online business up, selling cool gifts. We have a friend (and former Dixons colleague) who owns a gift shop and also trades online, so we arranged to meet for lunch and we picked his brains. He gave us a few top tips and contacts for some suppliers, and we were off. We are so grateful to Phil for his support in getting started. Within 10 days we had stock, a transactional website and we were off.
The first few months were pretty successful. A mixture of eBay, our website and Christmas Fairs gave us the confidence to be sure that (a) we enjoyed this and (b) we could make it work. And so the search for a shop began.
Finding the actual shop was probably the most difficult bit of the whole process. We had a target location in mind, but we were soon to find out the commercial landlords can be inflexible. There were a few units where the landlord simply wouldn't even talk to us as they already had a gift shop tenant in the area (I will talk in a future blog about why the location was so important, and clustering!), others didn't take us seriously and one just ignored every attempt to contact them!
The shop we finally set our heart on is owned by a charity, and although the terms were fairly onerous, this was the shop we wanted. It took a while to get them to agree to a lease, and we had to offer them a lot of assurances that we were a safe tenant. Fortunately, the consultancy business has cash reserves, we had a comprehensive business plan with a well thought through P&L forecast and cash flow plan, and we could prove that we had means cover the rent, even if the retail business failed (planning for failure was a bit of a low moment).
The deal was done, the plan was made, and MOOCH on St Giles Street was born.
TOP TIPS:
If you're starting a business, work to your strengths – do something you know and that you love

Financial planning is essential. For the first few months the money only flows one way

Timing – be ready. Don't go into it with one eye elsewhere… there will be days when you'll realise it would be a lot easier to do something else

Be ready for your new business to occupy your thoughts in every waking moment (and some moments while you are asleep!)