Making MOOCH - day 2 The Makers
Posted on
That's us. Paul and Rachel. We are the owners of MOOCH. We've been together for nearly 17 years and married for 14. We met while we were both working at, what was then, Dixons Stores Group (owner of Dixons, Currys, PC World etc).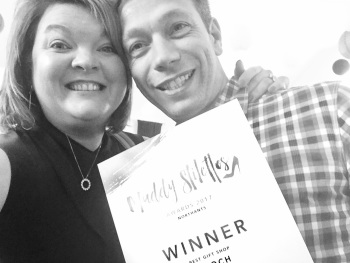 Our careers in retail started when we were both in our teens and they followed a very similar path. Both of us were in management roles in Currys stores in our very early 20s, and by the age of 24 we were both managing multi-million pound stores with big teams. In hindsight, leading big teams and having responsibility for so much at such a young age was quite a big deal, but neither of us saw it that way at the time; we were both driven to push ourselves right to the limit of our capability. We both believe that the experiences and training we got back in those days was totally invaluable and we learned our trade there.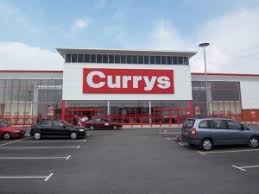 After a few years running stores, we met when we applied for the same job at Dixons Head Office in Hemel Hempstead. Neither of us got the job ...but the recruiting team created two different jobs for us as they liked us both! Interestingly, even then, the senior management team recognised that we had complimentary skillsets and personalities that could work well together. We went on to take up more senior roles on the leadership teams in different areas of the business, gaining critical experience in buying, marketing, budget management, leadership, change management, coaching and developing teams.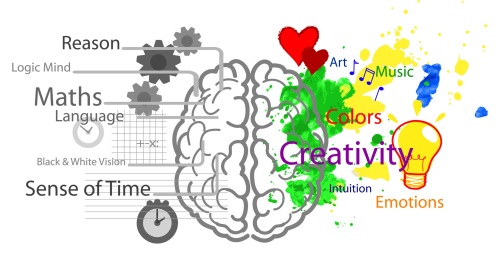 Now… I say we work well together, but that doesn't mean it's all smiles and congeniality. I mentioned yesterday that we are very different in the way we approach things. I'm led by my creative right brain, and Paul's approach is dominated the logical left brain. It works brilliantly, but we drive each other mad at times. In simple terms, I dream up the ideas and Paul makes sure they work. But the tension is also an important ingredient; it keeps us focused, and at the end of the day, we both have a huge amount of respect and professional admiration for each other.
We both work together most days in MOOCH on St Giles Street, but that will change in September when we open MOOCH2. Another less known detail is that we also have a communications business that works alongside MOOCH. Originally, our plan was that we'd do around eight days of consultancy a month; it hasn't quite worked that way so far, and we've been so immersed in MOOCH that the consultancy work is more like three or four days a month. I do still love the consultancy work, but we're 100% committed to getting MOOCH right and it is all consuming.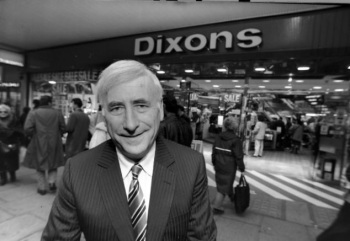 Baron Kalms - life president and former Chairman of Dixons; he joined Dixons in 1948 at the age of 16 and over the years grew the company from a one-store family business into Europe's leading specialist electrical retailer.
TOP TIPS:
Retail is hard work – if you don't absolutely love it, don't do it

If you own a shop, you'll spend all day, every day meeting new people. If you don't genuinely love meeting people and helping them, don't work in retail

Be obsessive about delivering the very best customer experience to every customer, every day. The old adage, the customer is always right is true. If it's in your power to help a customer, do it. And if you can do something extra to surprise and delight them, do that too

Know your trade; while it isn't exactly rocket science, there's more to retailing than opening the doors and working a till. Baron Kalms famously said, "retail is detail" you need to know everything about everything in your business