Making MOOCH - day 1 The Keys
Posted on
The day came – 28thApril 2017 – and after weeks of painful waiting, we got the keys to our new shop. And it all got real.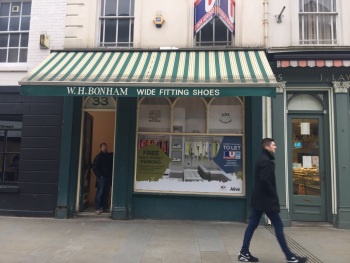 Anyone who knows us will be aware that nothing happens in a hap-hazard way. We both have different roles to play – and we are very different both in our approach and skillset; the one thing we share is that we are fanatical about a good plan, and once we've worked up a plan, we're pretty good at making it happen. In tomorrow's blog, I'll talk a bit more about the way we work together – but it's important to appreciate that I have a very loose grip on reality when assessing how simple it is to do stuff, and therefore optimistically view that we can do anything, and Paul has the biggest capacity for hard work of any person I know and is brilliant at making even my wildest ideas happen.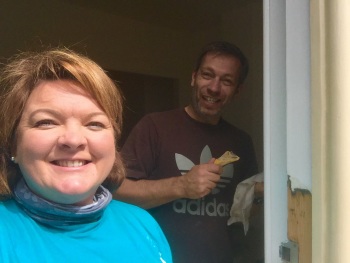 The building is listed, and although the ground floor was fairly clean and the walls had been plastered (with lime plaster that required special, very expensive, paint) the rest of the shop needed a huge amount of work. Deep breaths. The other big decision we took early was to do a full refurb on the shop front – we could have just sanded it down a bit and repainted, but we'd decided we were going to do this right – a decision that makes us smile every time we approach our beautiful shopfront.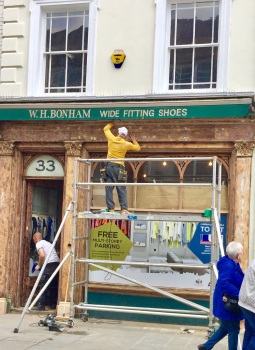 By the time we got the keys we knew exactly what had to be done, we had a timeline, we knew who would do the work, we knew how much it would cost, and we had the money to hand to pay for everything. We were painfully aware that our timeline was ambitious (understatement!). In our early careers we developed a very healthy respect for 'downtime' and now that we had the keys, we had to get going. Time is money… literally.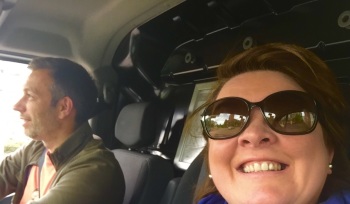 That first evening (Friday) was spent at the B&Q trade counter with a shopping list the length of several people's arms. A van was arranged … and we were off! This was new territory for us; gripfill (so much gripfull), plywood, wood screws, gorilla glue, SDS drill bits, a paint sprayer, chalk, and enough Farrow & Ball paint to sink a ship.
Once we started the work, we started attracting lots of attention. When we told people that we were planning to do all the work in a four-week window you could see them silently rolling their eyes, nodding sagely. A few even came out and told us that we wouldn't be able to do it in such a short time frame. We were very grateful for the cautionary tales – but we had a plan.
Each day on this blog, I'll share our top tips (usually related to the subject covered).
TOP TIPS:
Research everything – we took on a listed building, and long before we signed on the dotted line we had met with the council, the planners and the conservation team and knew exactly what we could and couldn't do

Make a plan – then make a list of everything that could make that plan go wrong… and make another plan to deal with all those things. Things will still happen that you didn't plan for – but if you've planned to deal with the things you think might happen, then you'll have capacity for the things that take you by surprise

Budget carefully – then double it. Make sure you've got the funds to hand – being able to make decisions quickly is important when you're against the clock

Be ambitious – learn from other people's experiences, but don't be limited by it

Never compromise on a quality issue – if something isn't right, fix it