Blogs are like buses ...
Posted on
I know I just published an update yesterday, but it had been written six weeks ago – so forgive me for sending another update so soon after.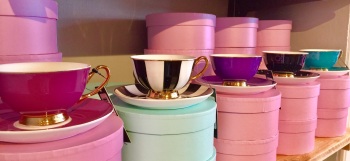 We've had an utterly fantastic six weeks of mooching. The first few weeks were an absolute whirlwind of activity and we should have been shattered, but the excitement and adrenaline kept us going with huge grins on our faces.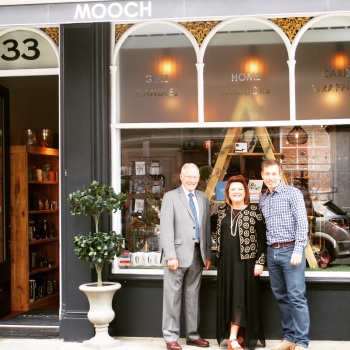 It has been amazing meeting all our gorgeous new customers – the feedback has been so kind and generous and it has given us so much encouragement. We've already sold out of some of the initial products we brought in, and as promised we are already bringing in new products to keep the range fresh and new. Every day is a new adventure and we are loving it.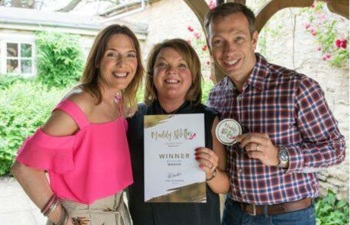 One of the absolute highlights of our first few weeks was winning the Muddy Stilettos award and we were voted the Best Gift Shop in Northamptonshire. I know – how the heck did that happen! We had no expectations of winning at all, especially as we were just a cheeky upstart of an online business when the nominations were made – but having made it to the finals we were well and truly open when the customer vote happened. Our new and old customers were absolutely amazing, and we won the overall category. To say we were surprised would be the understatement of the year… massive thank you to our customers who voted – you are all amazing.
This week we've started buying for Christmas in earnest – we've been testing Christmas candles and covering ourselves in glitter as we flick through Christmas card ranges. We're heading for a big trade event in Harrogate next week and we just can't wait to find more of those gorgeous and unusual gift ideas our customers are loving.
So – what's next? Well … we've had a brilliant start and it feels like we've got the formula right (or right enough to make a decent business case) so the search for MOOCH 2 has already begun. Those of you who have met us probably won't be surprised by this – we aren't the kind of people who do things in half measures. If you've got ideas of where we might want to look for our next shop, please drop us a line.
That's all for now – if you haven't had a chance to pop in to MOOCH on St Giles Street please pop in and say hello.