That was fun ...
Posted on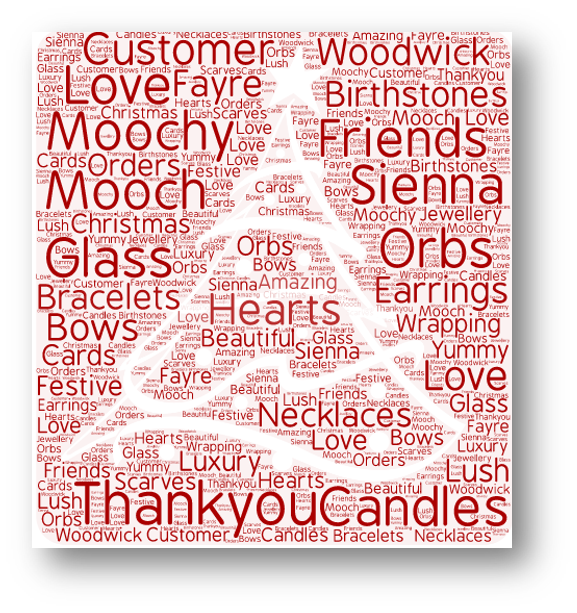 WOW! Well, what a ride December has been at MOOCH. A billion thanks to all our friends and family for putting up with our endless requests for help, and we're sorry* for bombarding your Facebook newsfeeds (*we're not that sorry). And thank you so much to our special friends for opening your homes and businesses to us for our MOOCH shopping events. We love you all and we couldn't have done it without your support.
Those of you who know us well will know that both Paul and I started out our working lives on the shop-floor in Dixons and Currys. We owe a debt of gratitude to our mentors at Dixons for the training and coaching we had back in the day. It felt like very hard work at the time with 12 hour shifts, 7-day working weeks, 'royal' visits and just Christmas Day to recover, but we learned so much about every aspect of great retailing both as sales people, and latterly as Store Managers, and we've called on all that experience over the last few months. We both agree that the times we spent during the busy November/December 'peak season' were the best in our working lives (and we were pretty good at it) and it's been brilliant to recreate some of the buzz and excitement in our own little business this year.
In the ensuing 20 odd years our careers have taken us in a different direction into consulting roles, but we never really lost our love of being face-to- face with customers. One of the absolute highlights of our 'peak season' has been setting up shop at Northampton Market. I'm not sure the market is what it once was, but we loved chatting with all sorts of folk and we'd do it again in a heartbeat (maybe with a few extra layers to keep us warmer). As a firm supporter of our town centre, my wish for the coming months and years is that our local town of Northampton regains some of its former glory – it would be amazing to see that market coming alive again.
We've had an absolute blast, and what started out as a bit of a side-line may well become a fully-fledged business in 2017. We've got a bit of reviewing to do, and we've got a few irons in the fire … (insert no spoilers here). One thing is for sure, we've had a great time setting MOOCH up, and our customers have told us that they love the product and the service, so that's as good a reason as any to keep it going.
All that remains from us for now is to thank all our customers, and suppliers for supporting a burgeoning business; and to wish everyone a wonderful Christmas and a very happy 2017.
Peace and love to all,
Paul & Rachel (AKA Mr & Mrs Mooch)